Daly Industrial Supply are committed to Supporting Our Local Community.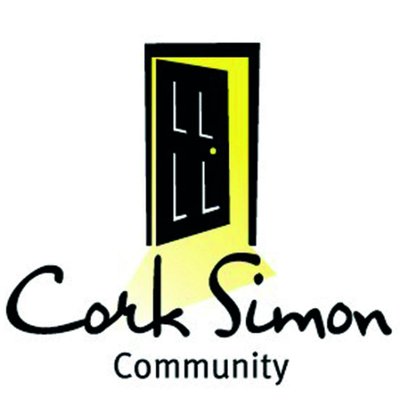 CORK SIMON COMMUNITY
Cork Simon is a community of people who have experience of or are at risk of homelessness, and those concerned with ending homelessness, which promotes respect, equality, empowerment, solidarity and participation.


The Community responds to the changing needs of those who experience homelessness and those at risk of doing so by providing a range of empowering and supportive care for as long as people need it.


Daly Industrial Supply is proud to donate annually to this charity.

In 2021, the staff at Daly Industrial Supply Company collectively ran, walked and cycled 2, 018 kilometres in the month of January to raise awareness and funds for the Cork Simon Community raising a total of €2, 295.
The staff here at Daly's are especially grateful to all our friends, family and customers who so generously donated.
The Cork Simon Community continue to amaze us with the outstanding work they do year in, year out and we are only proud to be able to support them.

*********************************************
CORK YOUTH LEAGUES
The Cork Youth Leagues was founded in 2005. It was an amalgamation of 2 Leagues the Cork AUL and the Munster Senior League Youth Leagues and started with about 30 teams.
The Cork Youth Leagues has gone from strength to strength and now has 70 teams registered at Under 17/18 and Under 19 ages.

Our Inter League Team which is made up from the best of players from our League Clubs is managed UEFA A Coach Frank Kelleher. They won the Umbro FAI Youths Inter League Trophy in 2011. The first time a Cork team had won it in over 20 years. Indeed 9 of that team are now playing League of Ireland football with either Cork City or Cobh Ramblers.
Probably the best known player is Alan Browne who recently joined Preston from Cork City on a 2.5 year contract. Alan played with Ringmahon Rangers at under age level and was a pivotal part of the Cork Youth League's winning team in the final of the FAI Youth Challenge Cup in 2011.

At club level Castleview U18 team won the FAI Youth's Cup in 2011 and reached the final of the Munster Youth's Cup to narrowly lose to Tramore in Waterford.

Also East Cork side Castlebridge Celti of the Cork Youth League reached the semi final of the Munster Youth's Cup in 2011 and narrowly missed out on making the final.

There were 5 Cork players on the Munster squad who recently won the Inter Provincial Trophy in Donegal with wins over Leinster, Ulster and Connaught. The Munster team is also managed by the Cork Youth Team Manager, Frank Kelleher.

The Cork Youth League Academy was established in 2011 to promote the coaching of players in the Cork Youth League. To date we have about 80 players at u17/18/19 level who participate every Wednesday night at Douglas Hall grounds in Moneygourney.

At the moment the future looks bright for Cork Youth Football but without your sponsorship a lot of this would not be feasible so we would like to thank Daly Industral Supply Co. Ltd for their continued support of Youth Football and The Cork Youth Leagues
Wednesday 1st January 2014
Daly Industrial Supply are committed to Supporting Our Local Community.